Based in Rome, Italy, Sibomana (1986) is an Italian-Belgian artist who grew up in different countries between Africa and Europe, experiencing different cultures, and this mix of influences has been reflected throughout his artistic journey.
I discovered his work a few years ago in the street of Bologna, the city where I live.
I started to follow him and keep myself updated on his projects that I find very much in line with my 'artistic taste' and with the themes covered in this blog.
Hence the curiosity to ask him the usual question:
Which geopolitical issues does you Art approach and how ?
And here is his answer.
Enjoy!
SIBOMANA: Geopolitics affects people, places and communities on a daily basis all around the world, and through my art I always try to send a message to the people, telling my personal point of view on specific issues such as BORDERS, CONFLICTS, MIGRATION or IDENTITIES.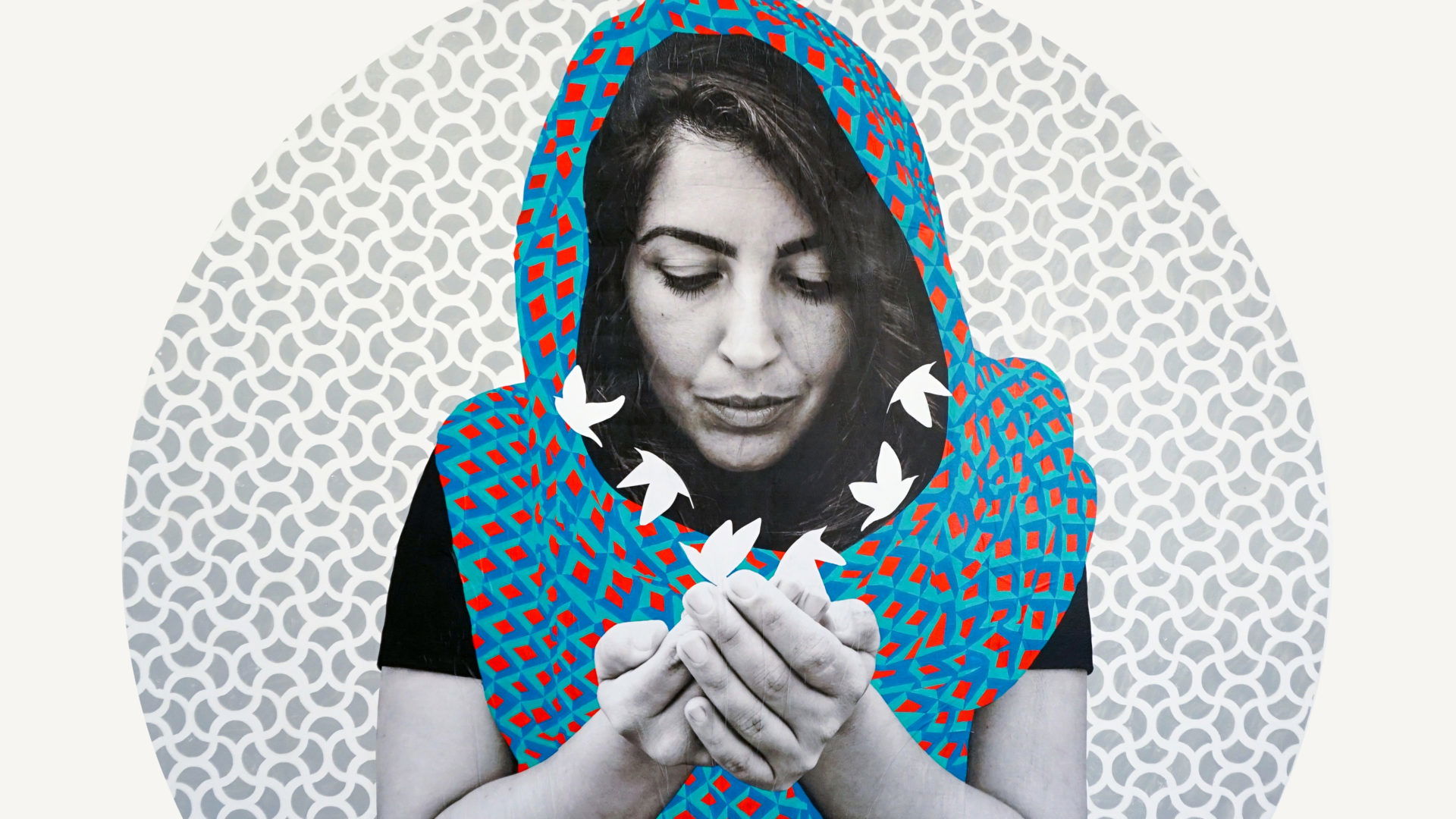 FLY BEYOND BORDERS, Astalli Center, Rome 2018
In the last years I have been developing an art form that puts people and communities in the centre, advocating for peace and freedom. My pieces always tell a story, the story of individuals I personally met, individuals who are the most important part of my artistic process; I brought my message to several countries, working mainly in the streets where I can catch the attention of bystanders by using public installations and murals with oversized portraits.

With the project Waves of the Heroes, initiated in 2015, I paint and paste posters on the migration topic in the main cities of the European migrant routes. My posters can be seen in Lesbos, Amman, Madrid, Athens, Istanbul, Rome, Turin, Berlin, London.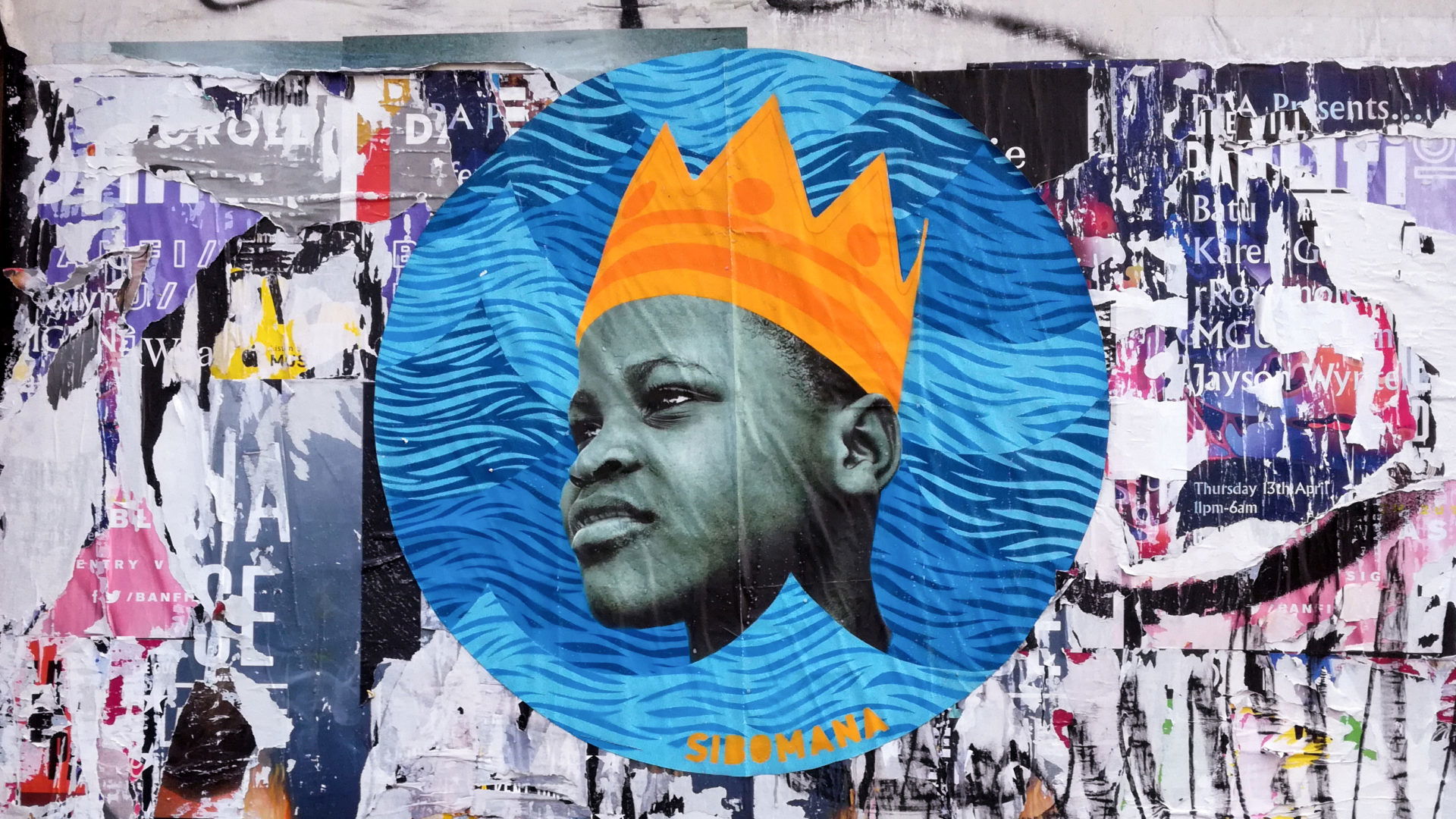 The little king of the sea, London, UK 2017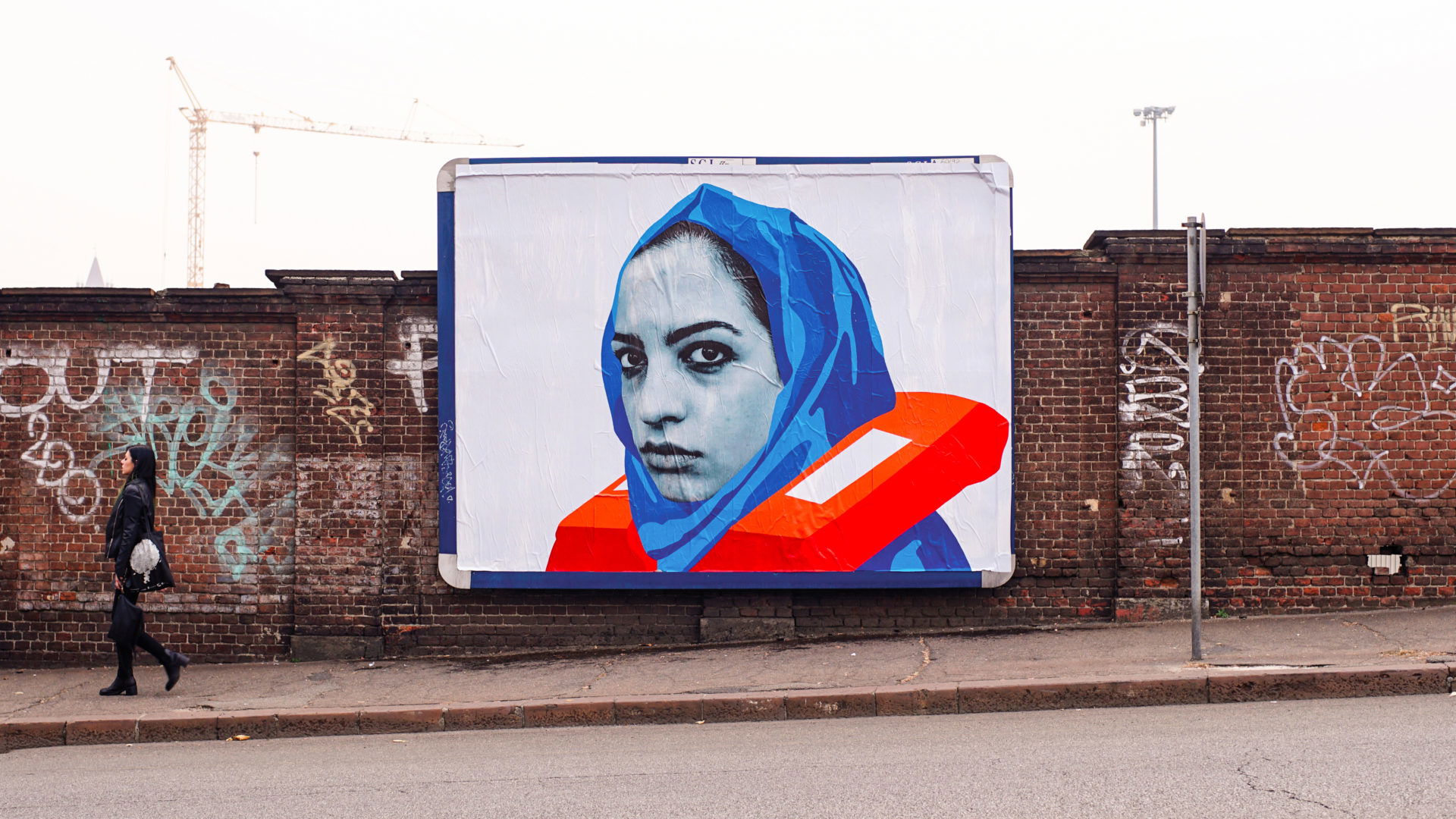 Journey to Europe, Turin, Italy 2017


In 2017 and 2018, I went several times to Nicosia in Cyprus, the last divided capital city in the world, where I created the One Face project that talks about the division of the island.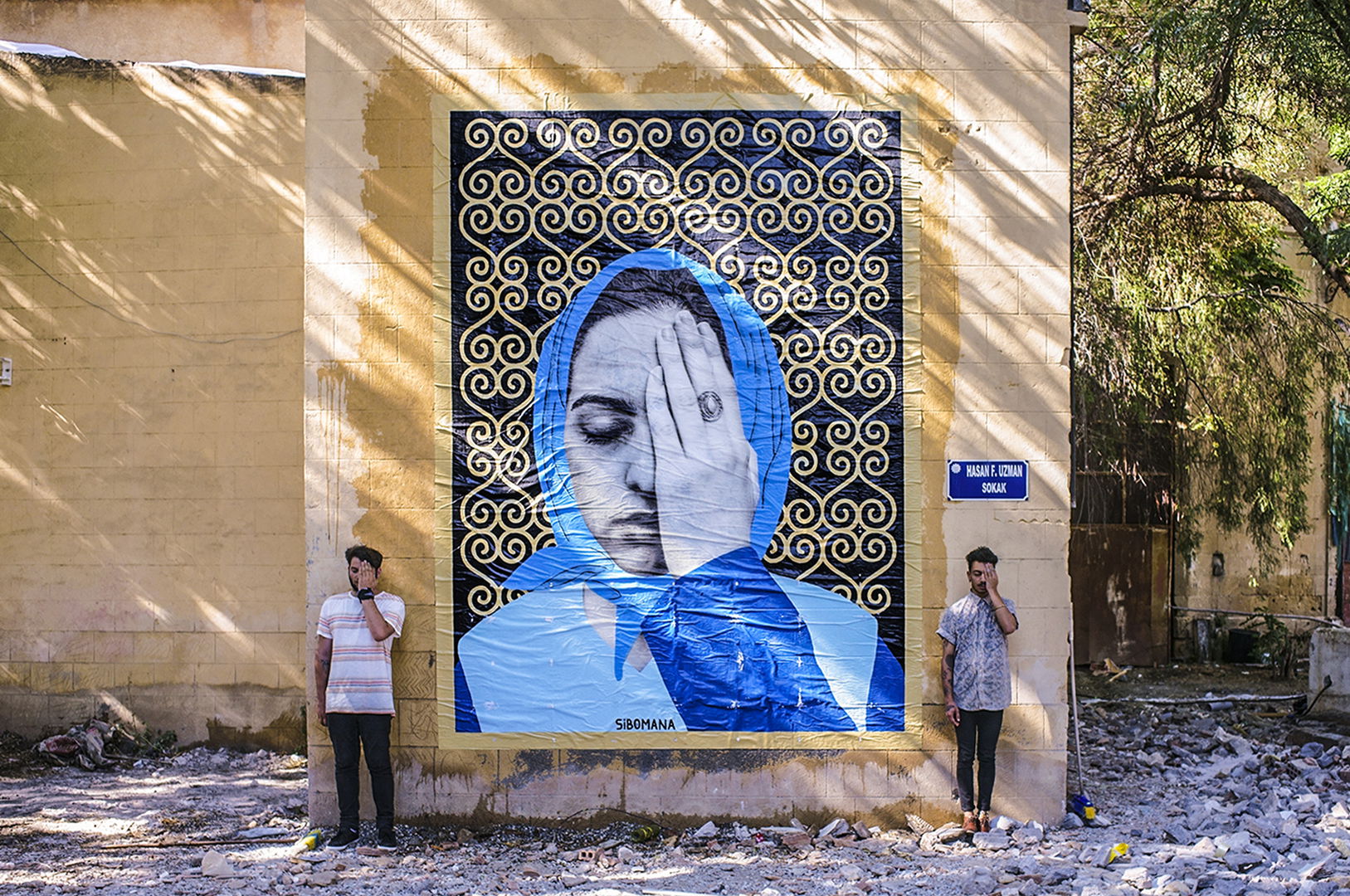 South of Nicosia, July 2018

South of Nicosia, June 2017
A very important geopolitical issue to me is PALESTINE. In January and August 2019, I headed off to the city of Bethlehem in the West Bank where I realized two projects regarding the Palestinian cause. The first one, Rooted, in collaboration with the Palestinian dancer Natalie Salsa', faces the issue of illegal Israeli settlements in the Palestinian territories through the creation of public installations and site specific dance performances. The second one, Milad, is a mural intervention on the separation wall, the portrait of a young Palestinian woman from Bethlehem wearing the traditional black and white keffiyeh, symbol of the Palestinian identity and culture, symbol of the resistance and resilience of the Palestinian people.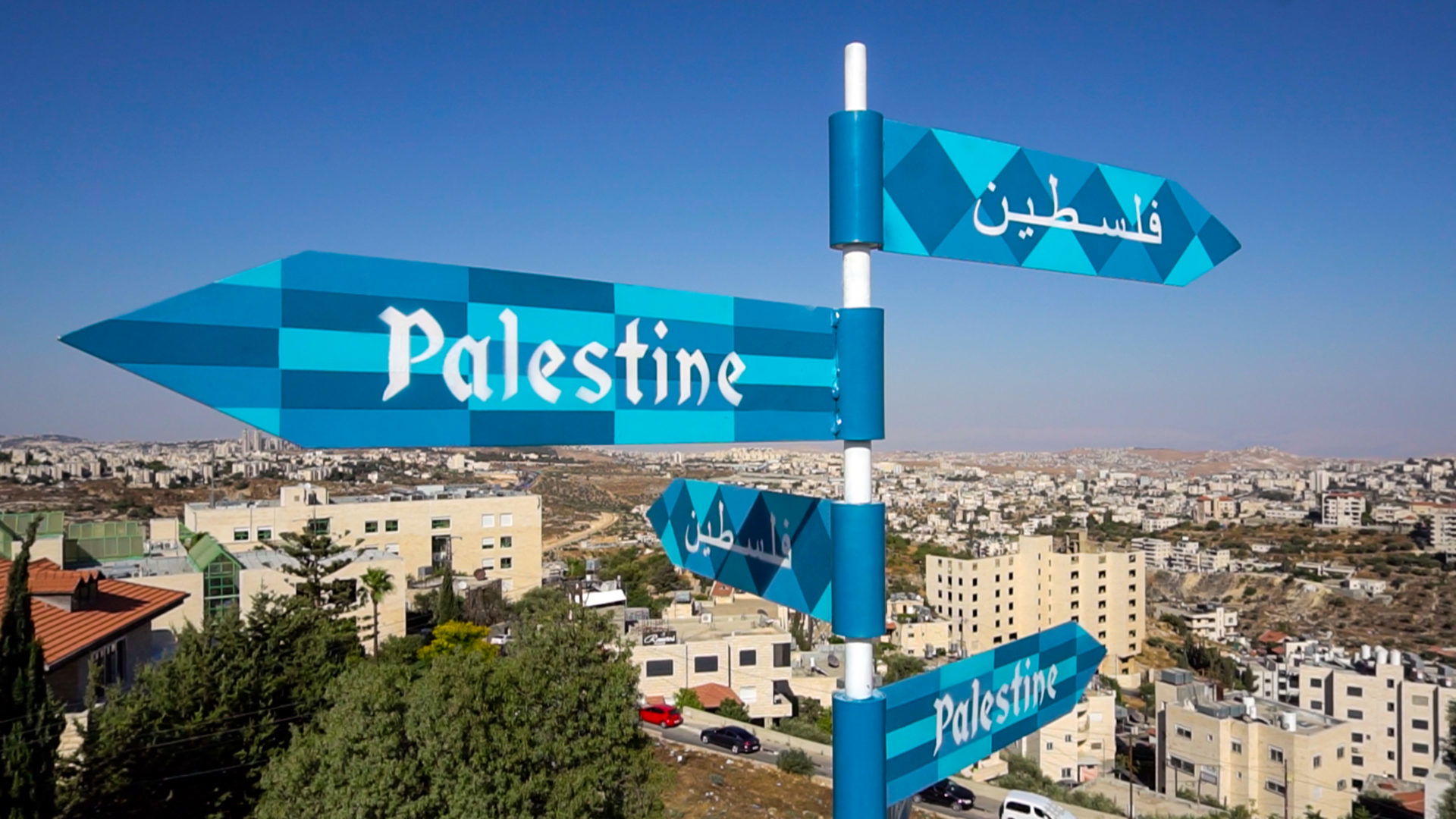 ROOTED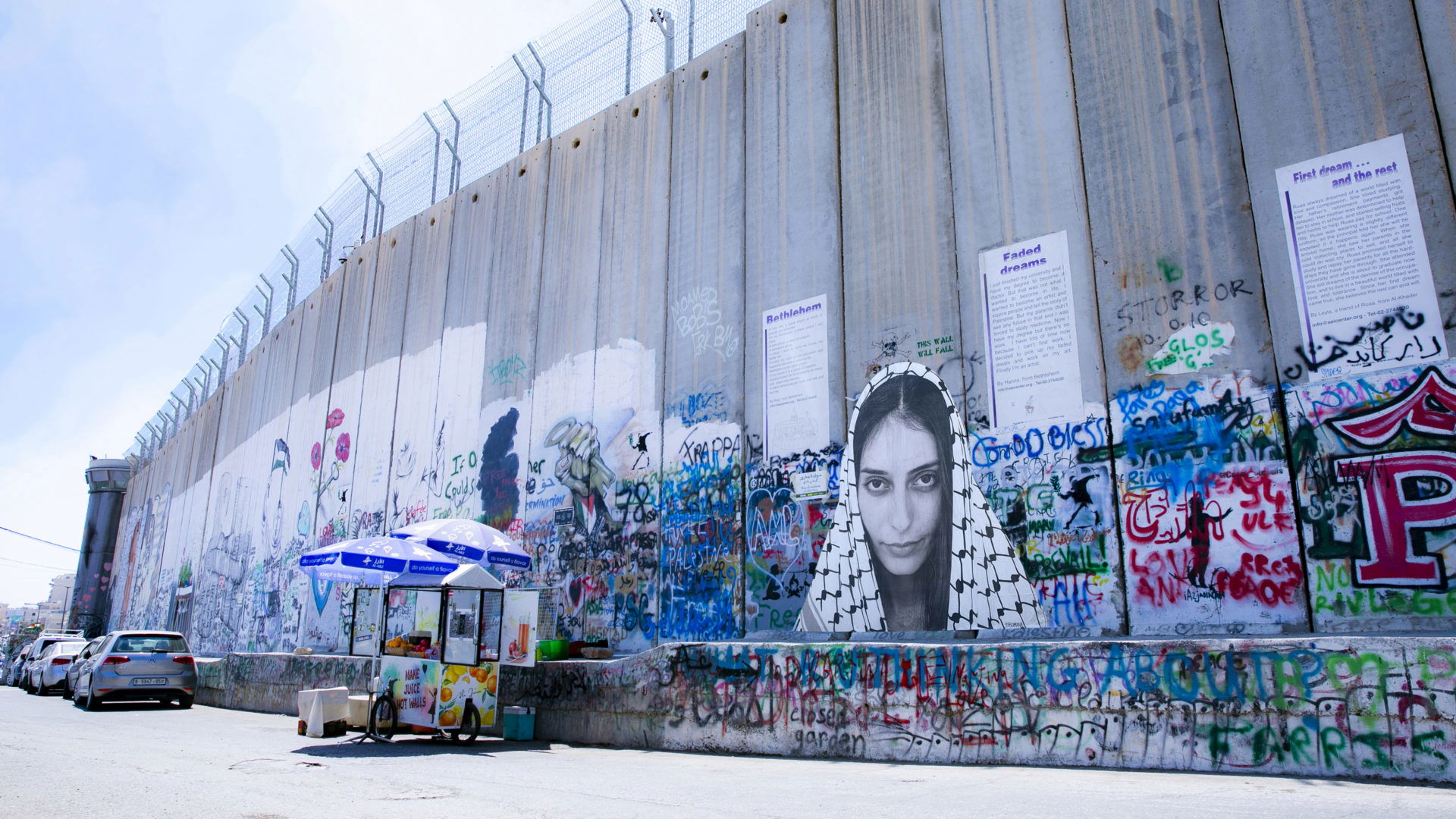 MILAD